CALL 07850 560607

or

01845 537815

or email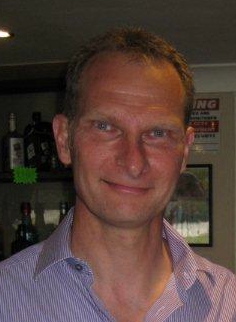 Meet Your Instructor
Hi, my name is Pete and I am the owner of Pete Mason Motorcycle Training located in Northallerton. I am an independent training school and all instruction is delivered by me. During a career in the Police Service I spent many years on traffic both driving patrol cars and riding motorcycles. I have undergone expert training, which has given me excellent hazard awareness and planning skills. I use some elements of my advanced training to make my customers safer, more observant riders. Because of the high standard of my training, customers can also be confident in the knowledge that I will remain calm in difficult situations, a highly desirable attribute for novice riders.
Lessons with Pete Mason are fun and informative giving you the opportunity to enjoy your learning experience. Too much focus is sometimes put on the practical test, which of course is a compulsory element along the way. By learning to ride defensively and using my techniques to self-evaluate your riding, you will have the confidence and skills to deal with tricky situations. This gives my customers a higher standard of riding ability to enable them to pass the test first time round and stay safe for life. You will learn to ride with confidence, at your own pace but more importantly, become a responsible rider.
I am a highly qualified and committed individual, who is constantly striving to improve my skills and abilities. This in turn ensures that my clients receive high quality tuition and a professional service every time they ride with Pete Mason.
My qualifications include:
Police Class 1 Advanced Driver
Police Class 1 Advanced Motorcyclist
VIP escort Driver – to drive members of the Royal family
VIP escort Motorcyclist - ensuring the safety of VIPs.
Driving Standards Agency (DSA) Approved Driving Instructor (grade A – the highest)
DSA Approved CBT Instructor
DSA Approved Direct Access Instructor
RoSPA Advanced Instructor Diploma
Institute of Advanced Motorists (IAM) training manager
IAM Chief Observer
IMI National Observer
IMI Local Observer Assessor
IAM Advanced Test - Car
IAM Advanced Test - Motorcycle
I am very proud of these achievements and you can be assured that you will receive quality tuition from an instructor who maintains the very highest of standards.
Memberships
I am also a member and associate of various industry organisations, which include:
Member of the Driving Instructors Association (DIA)
Member of The Royal Society for the Prevention of Accidents (RoSPA)
Member of the Institute of Advanced Motorists (IAM)
Pete Mason has a variety of bikes to enable customers to complete CBT, pass the DSA test or develop advanced riding skills.
CALL 07850 560607

or

01845 537815

or email